Amalgamated Instrument Co - A Background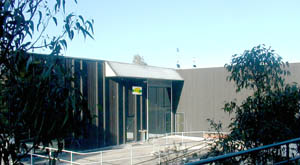 Amalgamated Instrument Co is a wholly Australian owned and operated company specialising in the design and manufacture of intelligent microprocessor based process control instrumentation.

The company was founded in 1978 and very soon was undertaking contract manufacturing for Leeds and Northrup in Australia. The founder, Peter Eliot came from a background of technical service in the UK. As the requirements from Leeds and Northrup wound down, Amalgamated Instrument Co (AIC) began looking for other areas where the expertise of the employees could be deployed.
Since then AIC has grown to become a well known supplier of very sophisticated, flexible instrumentation. The products are available for a huge range of applications.
Work at AIC covers all aspects of a design and manufacturing company from R&D to manufacture (AIC has its own surface mount capability for example) to marketing, sales and support.
One of the benefits of having all departments and activities so closely connected is the incredible flexibility that AIC can offer to their customers. From a very strong base of standard instruments, AIC can provide the solution to almost any application. The Research and Development department thrives on challenges and the microprocessor design of the instrumentation allows for customisation and modification to meet your requirements.
As well as instrumentation, AIC has built up a reputation as a supplier of a wide range of complementary transducers and sensors for a wide range of applications.
Research is ongoing to enhance and improve the range of instrumentation and sensors with new products being released all the time.
Contact Details
Mailing & Physical Address:
Amalgamated Instrument Co
Unit 5/28 Leighton Place
HORNSBY NSW 2077
AUSTRALIA



Telephone Number: International
+61 2 9476 2244
Telephone Number: Australia
02 9476 2244
Facsimile (FAX): International
+61 2 9476 2902
Facsimile (FAX): Australia
02 9476 2902
Privacy Policy
Amalgamated Instrument Co (AIC) undertakes that any information supplied as a result of access to the AIC website will be treated in strictest confidence.
Information will not be passed to any other person or organisation without the express permission of the submitter.
AIC will use the information only to better personalise service to its clients and undertakes to remove all information from its customer mailing and information database on request.